Return to Nav
INVITE THE HOT BAR TO YOUR PARTY
QDOBA offers a craveable spread for any event, big and small. From our hot bars with build-your-own tacos, nachos, burrito bowls and salads to our delicious box lunches options, you're sure to delight even the pickiest eaters. Our catering team will ensure your order arrives on time and is set up and ready when you need it. Give your guests the gift of flavor with QDOBA Catering.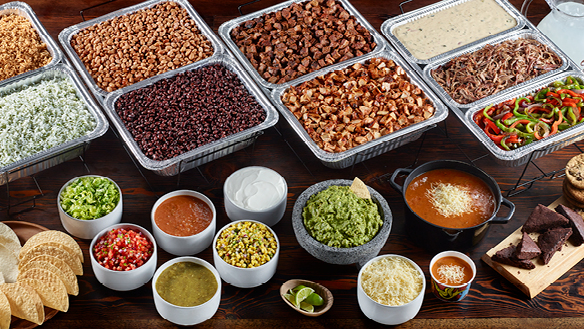 EASY ORDERING
Call (940) 689-8200

Tell us about your catering needs, and our team members will recommend the best options to cater your event.
Qdoba Rewards
Order Qdoba. Earn Points. Get Rewarded.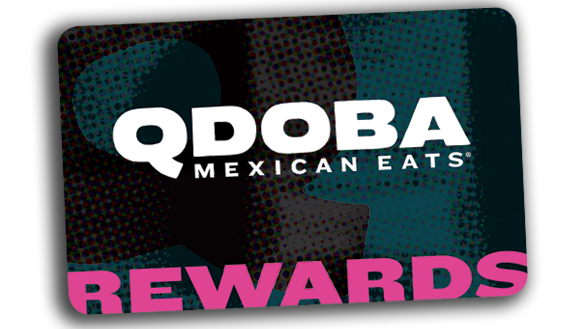 With Catering Rewards, you earn 1 point for every dollar spent that you can redeem for catering discounts, free entrées, and Visa® gift cards. 100 catering points can get you a free entrée, and 1,000 catering points can get you a $50 catering discount or a $50 Visa® gift card. Plus, your catering orders count as visits so you can climb tiers faster.
FREQUENTLY ASKED QUESTIONS
How far in advance should I place my order?

We will accept orders with a minimum of 24 hour notice, however, everything is dependent on the availability of our teams —so the sooner you order, the better.

Can I order a la carte items?

Yes, almost all of our catering items can be ordered a la carte to support your event's needs.

How much space will I need to setup my catering?

We recommend having at least one 6-8 ft. table for serving on orders smaller than 30 people; 2 tables are recommended for orders between 30 and 100.
Download the app
For easy ordering and exclusive offers, download the app. Available for iOS and Android.

Order ahead, pay, and skip the line. Plus, earn Rewards with every order, get exclusive app perks, and redeem or gift points for free menu items.